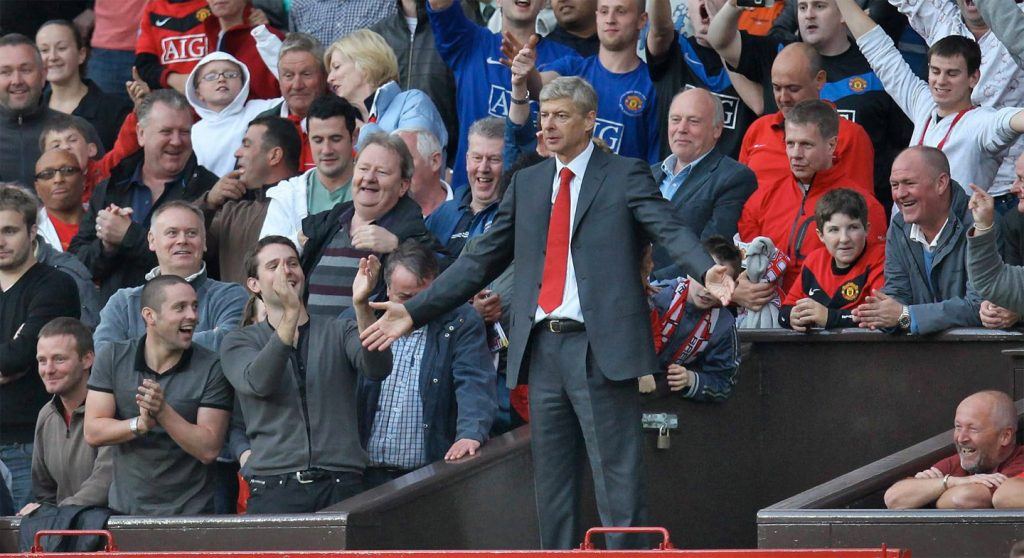 Wenger In, or Wenger Out?
Sunday's FA Cup semi-final once again presented a critical moment in the career of Arsène Wenger. Amid global – albeit viral – protests, Arsenal were expected to lose emphatically to an in-form Manchester City. This disastrously expected exit would have signalled the demise for the Frenchman. Yet once again The Professor provides alleviation from the dissent with a nasty, uncharacteristically defensive, 2-1 victory in extra-time. Arsène has bought himself some breathing space. For now.
But calls for Wenger Out are far from extinguished, and his critics continue to circle. So, how did it come to this? How did Arsène 'fail' Arsenal?
The Game has Changed
Modern Football as a concept is a peculiar thing. What was once considered a 'working man's game' has now transitioned into a primarily commercial venture, turning the beautiful game into a bloated cash cow. Inflated wages, extortionate ticket prices, and unfathomable sponsorship deals, it seems nowadays head often takes precedence over heart when it comes to football. Add the constant media circus ready to pounce on any fraction of failure, and it creates a volatile playing field for clubs and their fans.
This environment although sometimes toxic, is a not the main contributor to the phenomenon known as 'Wenger Out'. That lies solely on Wenger and his capacity for leadership.
A leadership that emphasises caution over ambition.
A leadership that fails to address its mistakes.
A leadership that has overstayed his legacy, but is untouchable because of it.
Ultimately it begs the question: when should a leader step down?
As football is now very much a business, there are certain lessons that can be learned from Arsenal's demise. This article doesn't just make a case for Wenger stepping down, it instead hopes to outline some common signs of failed leadership and how to recognise when we might be past our sell-by date.
6 Signs it Might be Time to Step Down
1.) You've ran out out of 'GOOD' ideas
When Einstein remarked that insanity was doing the same thing over, and over again, and expecting the same results is madness, I highly doubt he was prophesying of Arsenal. A willingness to innovate is the cornerstone of good leadership. If you're stuck in a rut and can't seem to think your way out of it then something is wrong. Maybe, just maybe, you are the problem. Not willing to shake things up when things become stagnant? That reeks of boredom or stubbornness: two fatal symptoms of ineffective leadership.
It must be highlighted that Wenger moved to a back-three for the first time in almost 20 years. The fact he hasn't used this in 20 years though proves this point.
2.) You're not letting YOUTH reach their potential
"Young Gunners." A well-respected accolade that Arsène once wore proud. However, it is their much hated neighbours, Tottenham Hotspur, that lay claim to this now (a claim that stings me as I write it). Wilshere, Walcott, Gibbs, Oxlade-Chamberlain, all have failed to live up to their expectations, and Wenger needs to take some responsibility for their development. If leaders don't see noticeable progression in their budding prospects then maybe they aren't creating the correct environment for them to thrive.
3.) You REFUSE to delegate
Wenger has a Masters in Economics, and understands the club's finances better than anyone. Why would they need a Director of Football to manage the financial side of Arsenal? Well for a start, without healthy conflict a business can't change with the times. By taking both of these roles Wenger automatically has to find a balance between spending to get the right player and doing so cheaply – and is failing to do both. Enter Granit Xhaka.
Take the Sanchez contract fiasco for instance. A veritable game-changer, Wenger should have broken the bank even just to calm the waters. Instead it has been dragged out and plastered across the media day-in, day-out. The expression on Alexis' face speaks volumes.
By failing to delegate, you cause needless stress and show that you don't have faith in those around you. As trust is a two-way street, failing to address this at both ends will lead to low confidence and a demotivated team – just like Arsenal.
Simply put, don't be a dictator.
Which transitions nicely into the next point.
4.) You've been there TOO long
Every leadership has a lifespan. The point when an organisation becomes so intrinsically wrapped up in their leader's personality, that it becomes their personality in tow. The longevity of a leadership can be dangerous at this stage as it becomes too difficult for them to understand the importance of an outside perspective. What can happen from this is a total disregard about what is best for their team.
Can you imagine Arsenal without Arsène? Can you even remember who his predecessor was?
This man.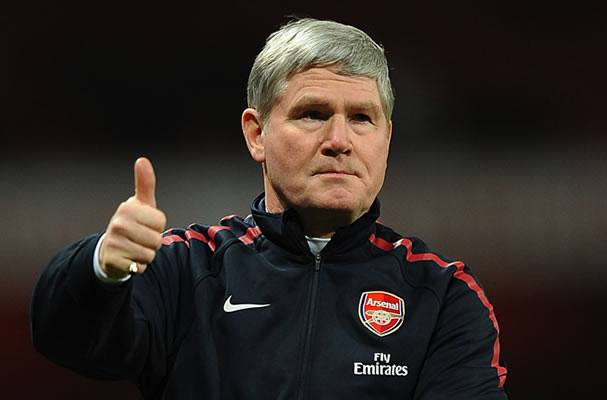 In that time, Wenger has played over 12 different Chelsea managers in his time at Arsenal. Now compare the trophy cabinet.
5.) You aren't creating MORE LEADERS
In a very bizarre moment in the Premier League's history, Arsenal played without a captain. Arsène states it was a mistake due to confusion and the pressure of an important game, but does it point to something bigger? A strong captain makes or breaks a team, and it seems like Arsenal don't have one within their ranks.
People look up to leaders. They are a rare breed of person who are bold enough to inspire but humble enough to empathise with. Obviously if there is a high turnover of people in your team that points to a problem, but it also works both ways. If you are surrounded by the same faces, year after year after year, then it looks like you aren't inspiring people to be go off and be a leader in their own right.
6.) You don't own up to your mistakes…
This is the clincher. Of course everyone makes mistakes, but it is a common myth that a leadership's respect is tied up in their perfect record. On the contrary, it speaks lot about your character.
Just don't make too many mistakes.
But who will replace Arsène Wenger?
What happens often after this stepping down from power is a period of turmoil as wannabe candidates try to change or emulate a system that is defunct. Most, failing to do so.
Take Manchester United for instance, and the illustrious 27-year career of Alex Ferguson. What followed from his retirement was the appointment of two, at the time, highly revered successors yet subsequently highly unsuccessful managers in David Moyes and Louis Van Gaal. Only now with Jose Mourinho the light seems to be at the end of the tunnel.
Tuchel, Allegri, Silva, Jardim, or even Howe. Whomever takes on the role as successor, has a lot of work to do.
For Arsenal there is a few bumpy years ahead, but it sure is better than two more years of Wenger.